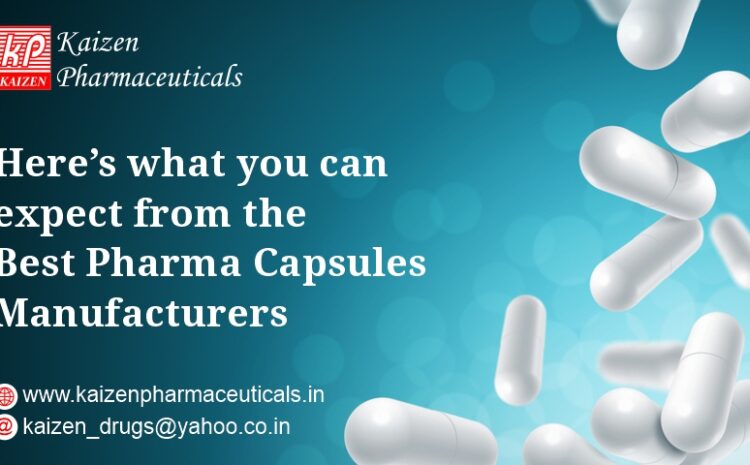 The pharmaceutical industry is one of the growing industries in India and there is no doubt about that. Many companies have their brands with either third-party manufacturing or otherwise. Several leading pharmaceutical companies in India also offer an extensive range of medicines. All these medicines are DGCI certified and the companies also underwent to certify their manufacturing facilities.
Most of the companies are ISO accredited companies and adhere to WHO and GMP certifications to provide the best-in-class medicines for the Indian market. However, the expansion of business has affected the scalability of their products. So, many companies have selected their niche business products as either tablets, capsules, or vials.
Several Pharma capsules manufacturers in India have tied knots with big brands to produce capsules, formulations, and capsule shells for their use. On one hand, companies are trying to build their brand equity by manufacturing similar products. On the other, companies are trying to portray themselves as the biggest brand for all pharmaceutical products. Among them, Kaizen pharmaceuticals have a different approach to catering to the industry.
Why choose Kaizen pharmaceuticals?
Kaizen pharmaceuticals have started its operations in the year 2005. They have a diverse experience in the pharmaceutical business. And they have forayed into the medicine business for more than 15 years. Their major offerings are:
Pharma capsules
Pharma tablets
Ophthalmic drops
Nasal drops and sprays
The primary objective of this organization is to serve humanity better with its advanced research, product quality, and cost-effectiveness. Affordability of medicines has been a major challenge in India but they have cracked the code. They are on the road to becoming one of the best Pharma capsules manufacturers in India.
Apart from the affordability and availability of the products, the company has the vision to make it's brand a household name in India. For this, they have also initiated guidance and consultation programs. These programs are targeting pharmaceutical awareness among businesses and common people. They provide consultancy on pharmaceutical marketing, innovative packaging designs, and other requirements.
All their drugs are DGCI approved and are manufactured in their facility. So, to summarize why one must select Kaizen Pharmaceuticals:
They have DGCI approved drugs and offer a wide range of products starting from solid forms to liquid forms.
The offerings cover a lot of pharmaceutical medicines such as tablets, capsules, drops, and syrups.
They have a working team of professionals scattered across different departments. They have scholars in R&D to develop a formulation, manufacturing supervisors, marketing heads, and distribution channels.
Pharma products developed by them not only is effective and qualified but also affordable. Most of the manufacturers faced the problem but they are the ones who have solved it quickly.
The high business ethics and supply chain management ensure that all the products are of uniform quality and products are available timely to the consumers.
Having said that, if you want to have a look at their product range, you can visit their official website and take a peep into their world. They also offer e-mail consultation thereby, making it simpler for any business entity or direct consumer to enquire about their products.