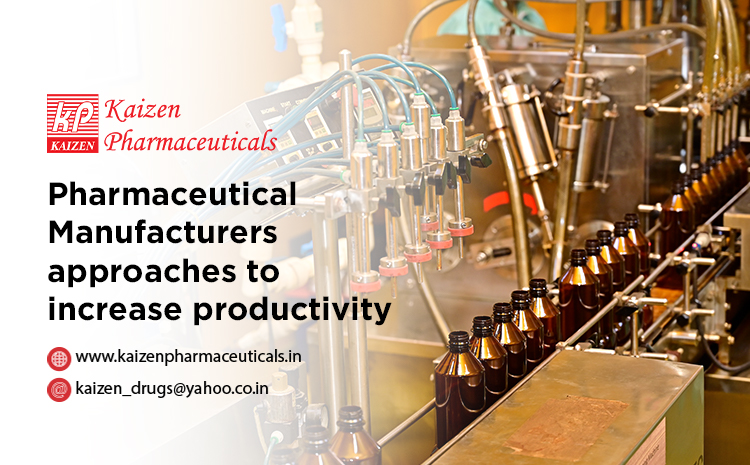 It is considered challenging for a business to strive in the current world due to changing technology and the preferences of the customers. Similarly, a Pharmaceutical Manufacturing Company can become one of the top Pharmaceutical Manufacturers if it focuses on improving productivity and quality. No wonder Kaizen Pharmaceuticals is ruling the medicine market because they choose one or more ways to satisfy their clients. But it is easy for a company to stand first on the leaderboard in an industry if it implements specific strategies.
Protection of data compliance and integrity
Simplified operation and reduction of paper workflows
Maximization of flexibility and efficiency
Protection of data compliance and integrity
All pharma companies must adhere to regulations and rules set by regulatory bodies. They are also subjected to maintaining the integrity of the data. Finding a solution to do the same can assist medical entities in boosting their product quality and productivity. For example, improving quality control's reliability and efficiency can be done by replacing paper-based data with electronic data recording. Recording information through electronic means saves time and reduces the scope for errors. A value recorded outside the ideal range will trigger an automatic alert to the concerned team and let the quality management department look into the matter.
Simplified operation and reduction of paper workflows
Certain Industries have similar quality requirements as those of the pharmaceutical industry like Kaizen Pharmaceuticals; strict. Every step in the production process has to be tightly controlled, starting from manufacturing until sanitization. An error in the batch can attract legal proceedings from a regulatory body, as a single mistake can adversely affect people's lives. This is why it is essential to optimize production and control the process with the help of an effective batch control method that promotes the usage of hardware-agnostic implementation, user-friendly interfaces, and seamless integration.
Maximization of flexibility and efficiency
Efforts are required to manufacture a product; time, materials, and money are interlinked with efficiency. This means efficiency can negatively or positively impact productivity. Installation of a software platform will help collect and share information from all departments so that you can get an idea of operational efficiency. You can use the reports and data to amend inadequate facilities and processes.
Not just automation of specific steps will reduce manual input, resources, and time. For example, operators with automated alarms in their departments can promptly address the issues of being electronically notified.
Bottom line
From the above, it is evident that a Pharmaceutical Manufacturing Company must focus on finding solutions to enhance their product quality and improve productivity. The negligence towards these two elements can result in decreased sales and low customer satisfaction.
On the contrary, adaptation to the new industry standards and trends with the help of the latest technology yields better results; the replacement of paper-based work with the electronic-based recording of information promotes the protection of data integrity and compliance alongside a reduction of paperwork. Purchasing a software platform to detect errors in batches and gather information from all parts of the production process helps in taking necessary actions to improve efficiency.